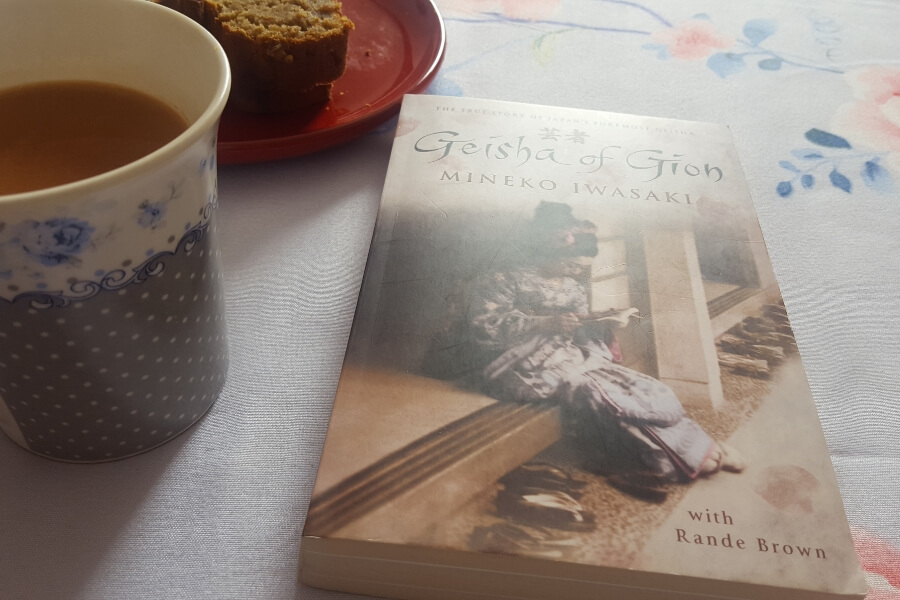 Like many of you, the Geisha world fascinates me a lot so I wanted to read about it since long. Though this fascination started in my childhood itself, I don't why but I never bought a Geisha book till a while ago.
I wanted to read Memoirs of Geisha (I have still not watched the movie) but whenever I looked for it, it was out of stock.
When last time when I went for my book shopping, as usual, the book was out of stock so I decided to pick up some other Geisha book.
It was then that I decided to read Geisha of Gion by Mineko Iwasaki.
Those of you who don't know, Mineko Iwasaki, she was the most famous Geiko (Geisha from Kyoto) in Japan until she took a sudden retirement.
This book is an autobiography of Mineko and is translated in English by Rande Brown.
So I thought that reading the autobiography of the most famous Geisha will be the best option if I want to take a glimpse of the enigmatic Geisha world.
Though I bought a lot of other books that day, this was the first book I picked up to read.
If you are also reading this book to understand the Geisha system, I would definitely recommend you to buy this book. It gives a very detailed narrative of that.
You will get to understand the hierarchy, ranking system, internal politics, administration, complete operation, insecurities, threats, hard work and efforts put behind this glamorous world of art.
Being an outsider I never knew that it's so much glamorous in Japan. I started noticing the beauty of Kimonos after reading this book. The Geishas become even more appealing to me once I finished this book and I enjoyed reading that.
However, there were a few things which I didn't like. I felt that through this book Mineko was trying to portray her as a perfect, flawless person who was always right and strongest.
There were a lot of incidences captured in the book which appear abruptly without any need to be there. All those insignificant scenes were just trying to prove how strong or beautiful, witty, a superior woman was Mineko.
Like the scene where she shows how she pays no attention to Prince Charles and makes him feel less important or where she attacks back the attackers were so un-required.
Other than that the writing skill is also not very impressive which could be understood as she is not a writer by profession.
If you are looking for a light read about the Geisha world then go ahead with this book.