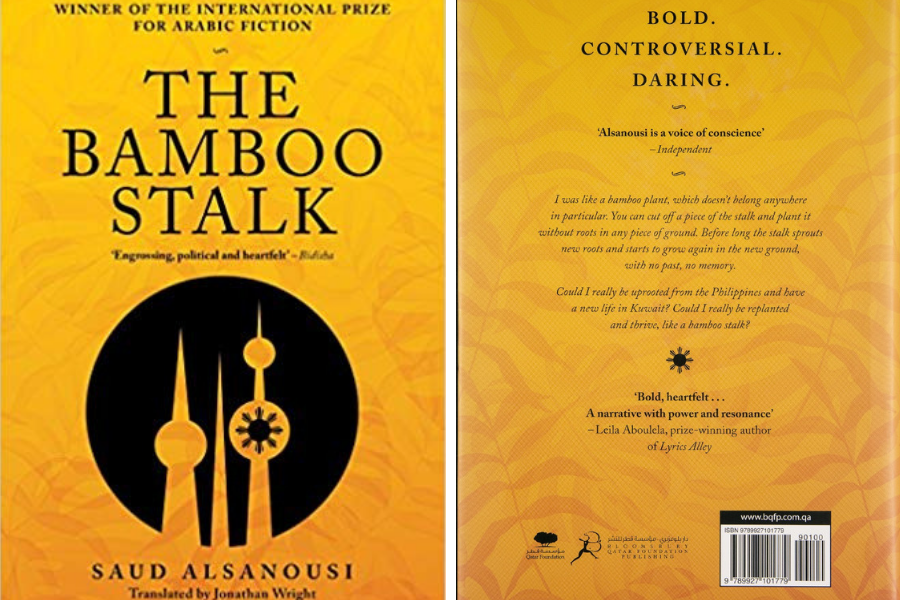 So I just finished reading my first Arabic fiction – The bamboo stalk, written by a young Kuwaiti author Saud al-Sanousi and translated into English by Jonathan Wright. The book has won the International Prize for Arabic Fiction in 2013.
As you know, I am trying to see the world through food and good books from different countries, picking up this book was a good choice as it gave me the opportunity to see two completely different cultures, simultaneously. The book gives you a chance to enter the contrast worlds of an ultra-rich Kuwaiti family and a poor Filipino family- struggling to make ends meet. Despite the striking differences, these two societies have somewhat got interlinked with a lot of people from the Philippines immigrating to the Middle East, every year, in search of a better life.
The story revolves around the life of a half Kuwaiti, half Filipino teenage boy José alias Isa and the challenges he faces while trying to fit in two contrast cultures and religions.
There is a line by one of the characters of the book, "The decision wasn't your father's. A whole society stood behind it". It makes you think how most of our actions and decisions are not from our heart but influenced by society. We, humans, give such grave importance to religion, societal status, country of origin etc that we miss to see the real person hidden under.
The author has also touched a few very important issues of the Middle Eastern world like Bidoon rights, the condition of workers from developing countries, illegal immigrants etc.
There were few things about the characters of the book which I didn't like. For example, I expected Josephine to raise her son in a better way. I wanted José to grow up with more self-respect and an urge to achieve something on his own, instead of just waiting for his father to pick him up to a paradise.
My favorite character in the book was Ghassan, he was the most selfless, honest and balanced person in the whole book. One who only talked through his actions, not words.
If you want to know which life will this uprooted teen– José will choose – a glamorous world of his father in Kuwait or a life full of struggles and poverty in his mother's country – Philippines, please read this interesting book.