Bharwan Baingan is a delicious vegan recipe from India. This vegan dish is made by filling the eggplants with different spices before pan frying them.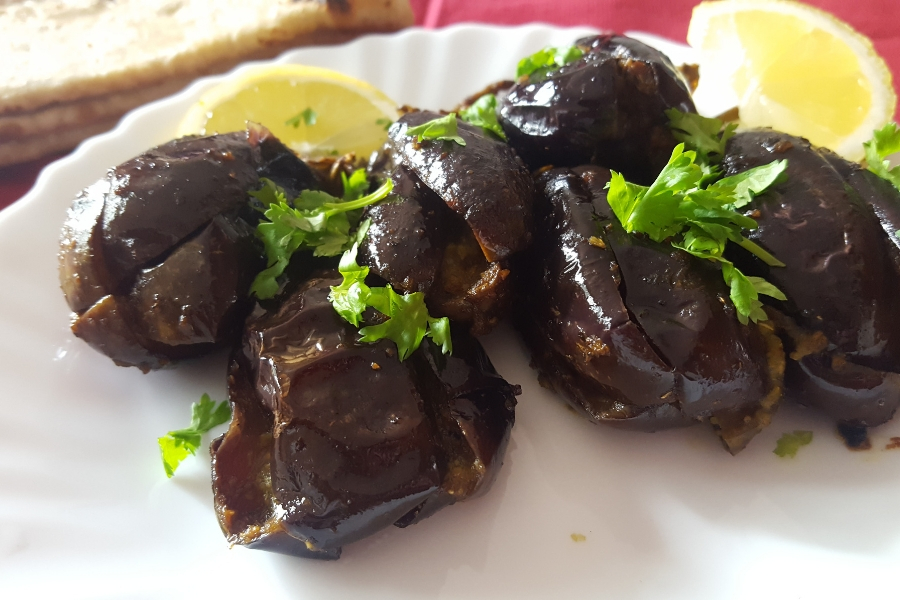 This post contains affiliate links. Please read my full disclosure here. As an Amazon Associate, I earn from qualifying purchases.
I am a big fan of stuffed recipes. During my food voyage so far I have found out that almost every cuisine has some great stuffed recipes and till now I have loved every single recipe I tried.
In Indian cuisine also, there are many stuffed recipes. My favorite Indian recipes are stuffed bitter gourd, stuffed ladyfinger, stuffed eggplants and stuffed potatoes (my father's recipe).
Today, I will share the recipe of stuffed eggplants called Bharwan baingan in Hindi.
Even in India, there are at least a dozen different ways of stuffed eggplants and each one of it tastes great. In this post, I am sharing a very basic Bharwan baingan recipe in North Indian style.
It's very easy to make and delicious too.
Traditionally, the Bharwan Baingan are fried but you can also bake them.
To make this recipe, use the small round Indian eggplants also known as baby eggplants. They are really good for stuffed eggplant recipes.
And yes, before stuffing the eggplants with the spice paste, taste it. If you don't season the paste properly, the eggplants will become too bland and won't taste good.
Bharwan Baingan is served with roti, paratha or rice and dal.
If your country also has a stuffed recipe, please share with me. I would love to add it to my recipe collection
Step by step photo instructions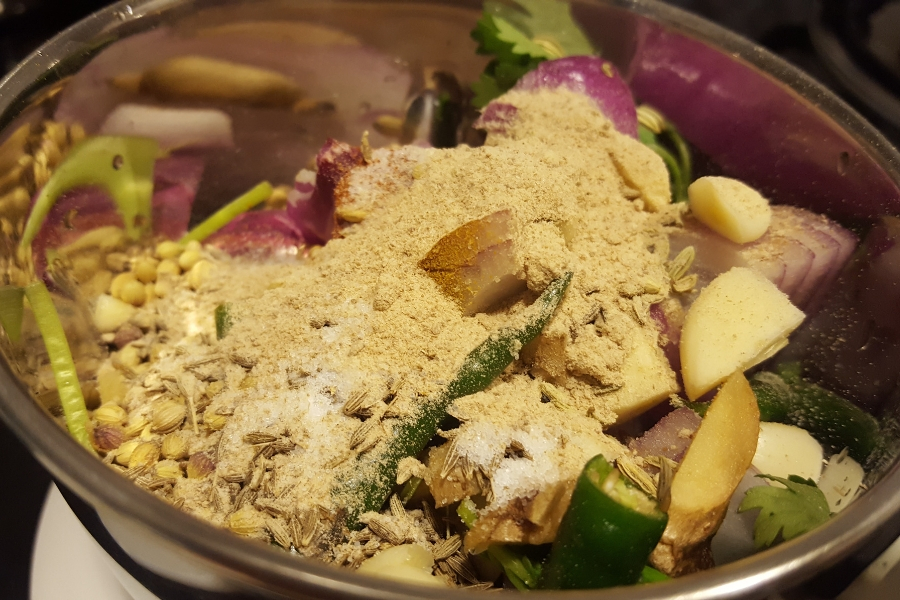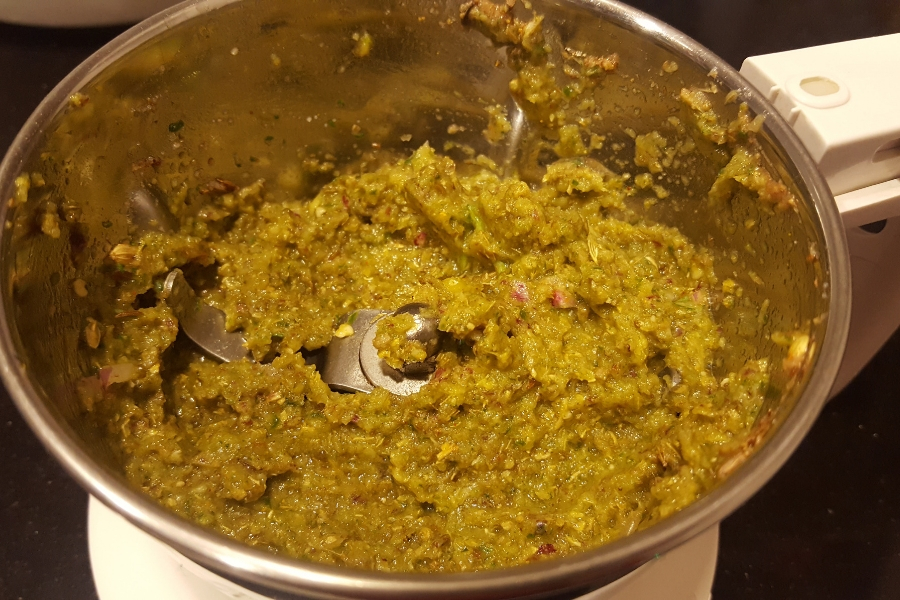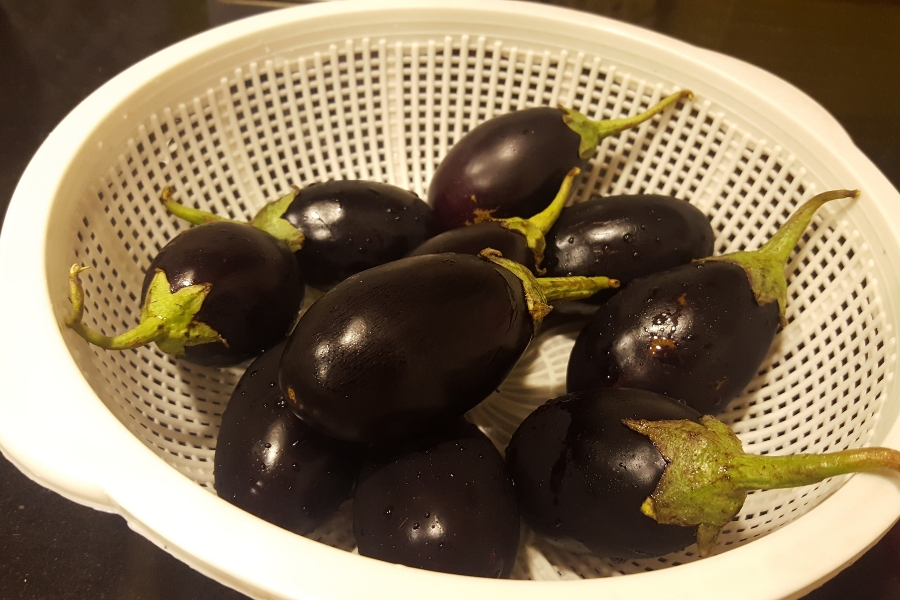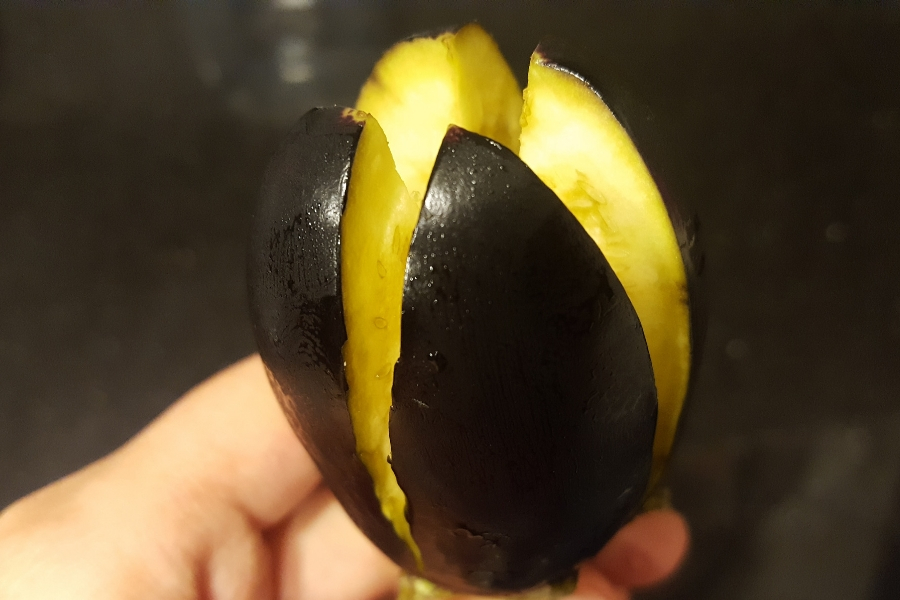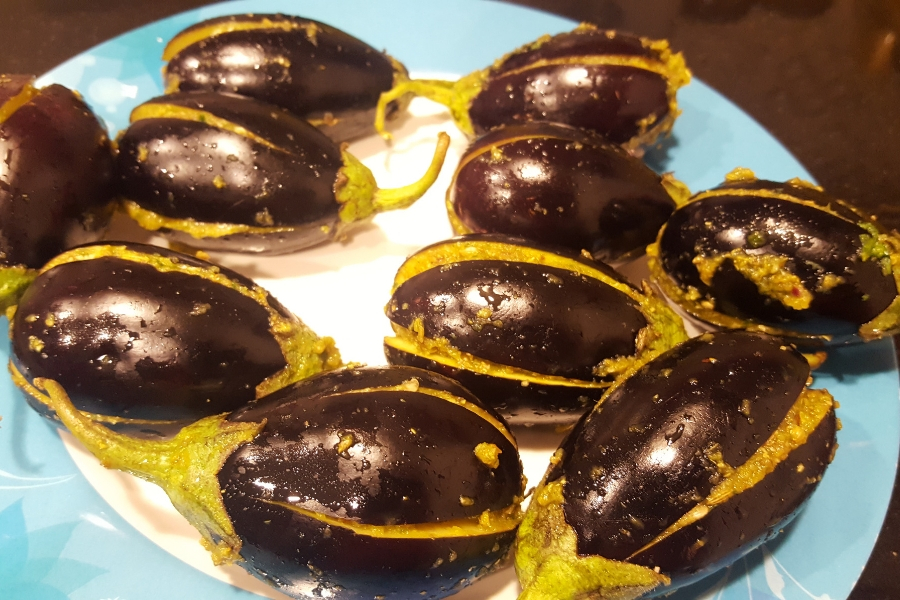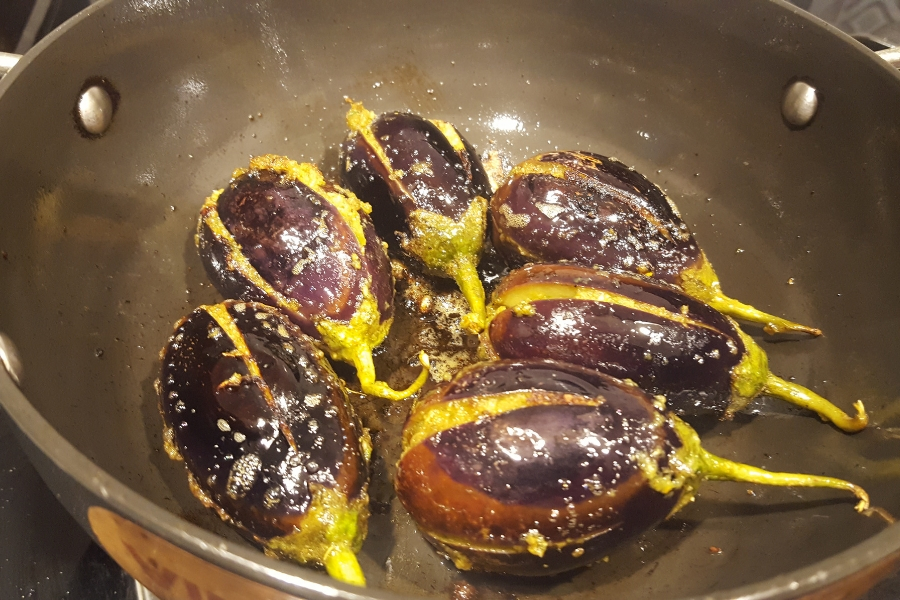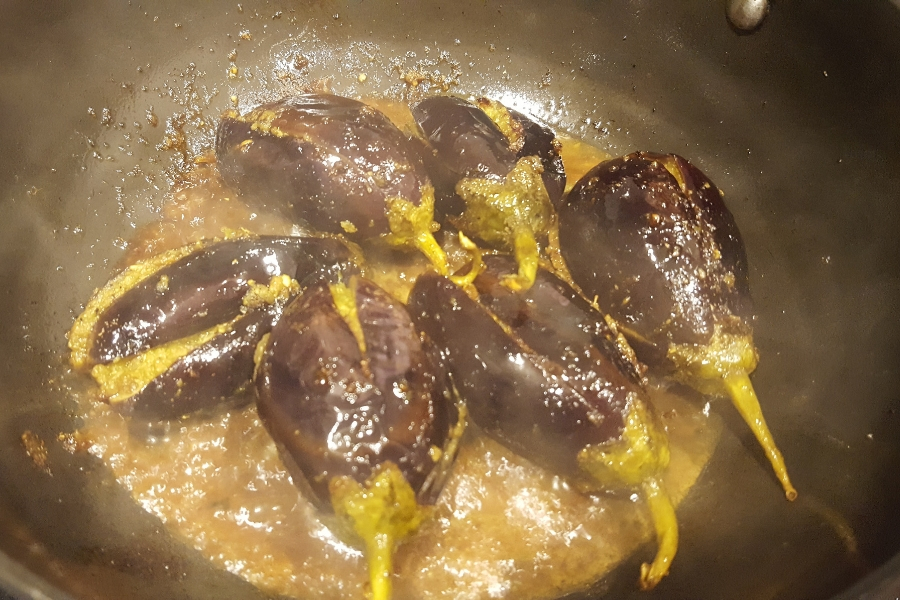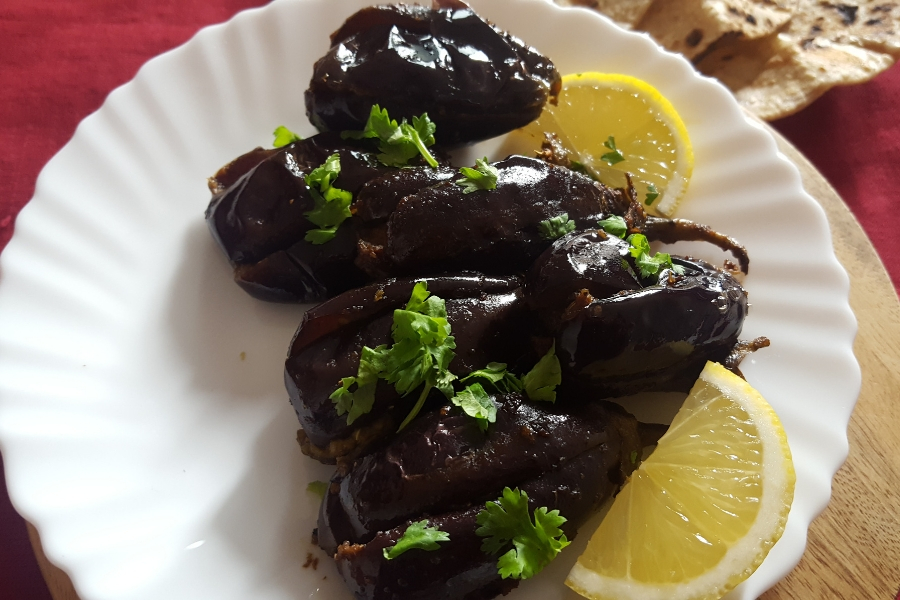 How to make Vegan Stuffed Eggplants
Recipe:
Preparation time: 15 minutes
Making time: 20 minutes
Total time: 35 minutes
Serves: 4-5
Ingredients:
Method :
Add all the ingredients except eggplants, oil, and water, in a grinder and make a paste.
Wash and pat dry the eggplants.
Make two vertical cross slits across the eggplants going almost till the end. The end should remain connected
Now stuff the paste nicely in the eggplants and keep them aside.
Heat mustard oil in a pan and put the eggplants on it.
Fry them from each side by continuously turning them around in every 1-2 minutes.
Add ½ a cup of water to the pan and cover it with a lid. Add the water slowly from a side of the pan otherwise, the stuffing will come out of the eggplants.
Let the eggplants cook for another 10-15 minutes or till they are nicely cooked. Keep checking in between and turning them around. If required add little more water. Handle the eggplants gently while turning around as they will turn very soft on getting cooked.
Once the eggplants are cooked, switch off the gas. Serve hot with roti, paratha or rice and dal.