Middle Eastern couscous fritter is a very easy vegan snack that tastes delicious. This couscous recipe is a great vegan party snack recipe.
This post contains affiliate links. Please read my full disclosure here. As an Amazon Associate, I earn from qualifying purchases.
My mother has a huge collection of cookery books so whenever I go to meet her I borrow some. Last time also when I went to India, I bought a few books from her, one of them was on Lebanese cooking.
Today's recipe – Middle Eastern Couscous fritters is one of the recipes from that book.
It's one of the best couscous recipes I have and is also very easy to make.
Though the original recipe had egg in it, I thought of replacing it with flax meal, somehow it didn't help in binding the fritters. I still need to find out why it failed.
So I tried again with some corn starch and flour and the fritters were perfect.
If you are not a vegan, you can skip the flour and corn starch, instead add one beaten egg to the couscous mixture after it gets cooked.
Vegans may follow the exact recipe which I have given.
It's raining in Dubai today so we have perfect weather to enjoy these fritters.
If you don't prefer eating deep-fried things, you can also use an air fryer or bake them.
If you don't have couscous, you can also use Bulgar wheat (daliya) and though the original recipe has used coriander leaves, I used parsley as it's used a lot in Middle Eastern cooking and it really tasted great.
This recipe needs very few ingredients, gets ready within 30 minutes, and tastes great. I love such recipes.
Please share with me what's your favorite vegan snack?
Step by step photo instructions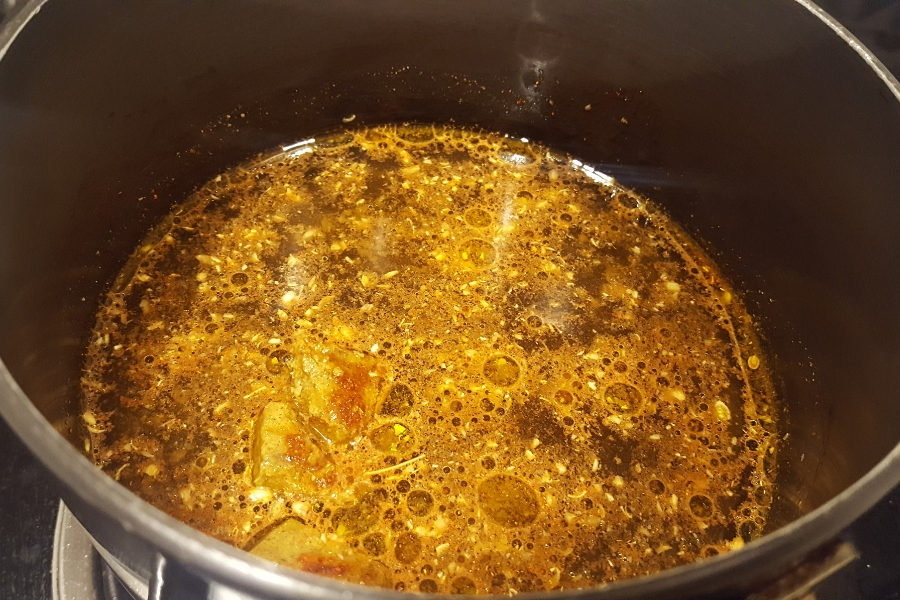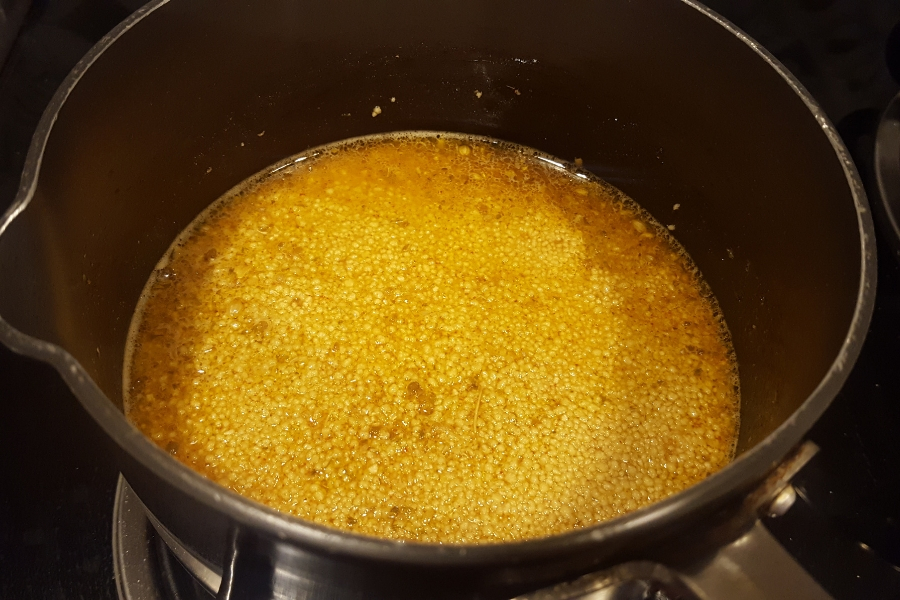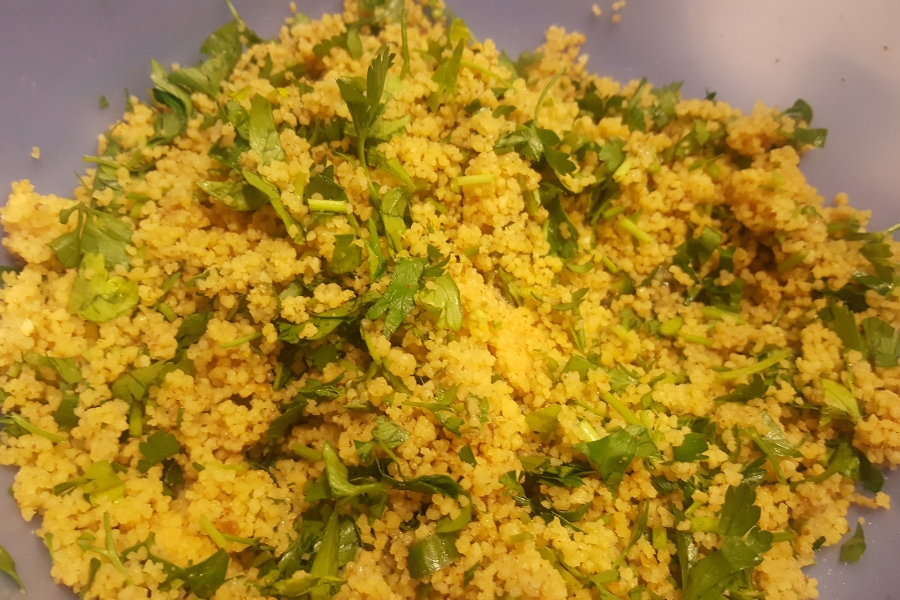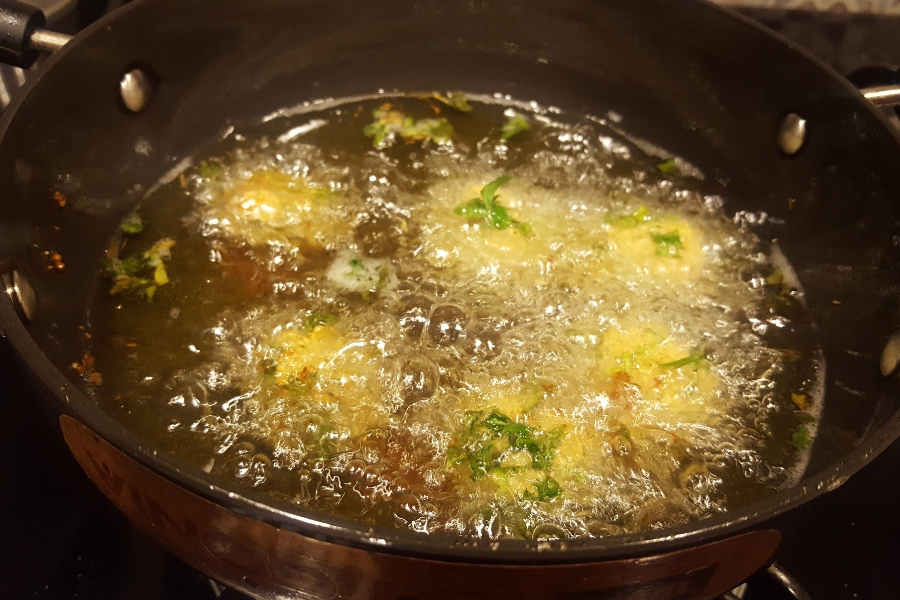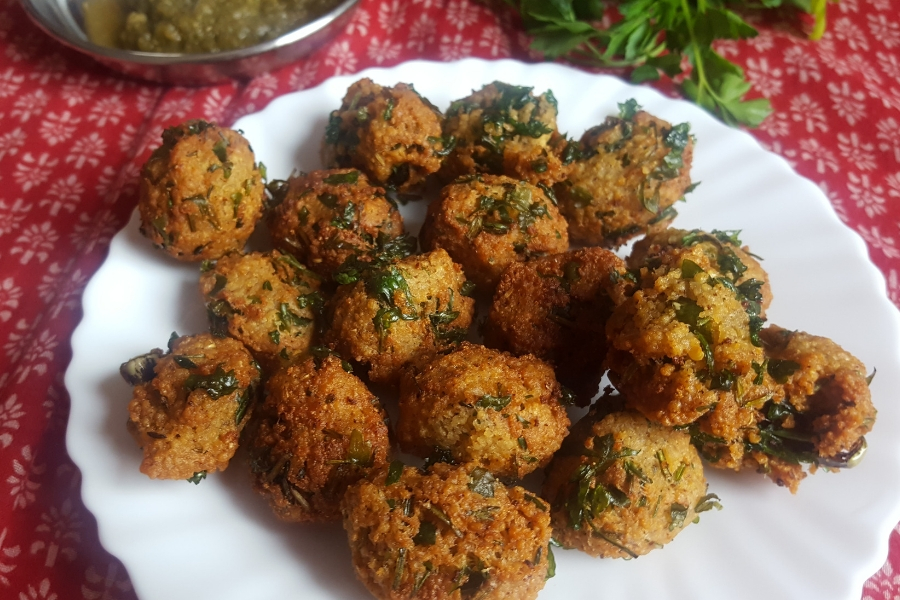 How to make Middle Eastern Couscous Fritters?
Recipe:
Preparation time: 5 minutes
Making time: 20 minutes
Total time: 25 minutes
Serves: 3-4
Ingredients:
Couscous: ½ a cup
Water: ¾ a cup
Corn starch: 1 teaspoon
All purpose flour: 2 tablespoons
Cumin powder: 1 teaspoon
Coriander powder: 1.5 teaspoons
Red chili powder: 1 teaspoon/ as per taste
Salt: as per taste
Chopped parsley: ¼ a cup
Finely chopped green chilies: 1-2
Olive oil: ½ a tablespoon
Oil for deep frying
Method :
In a pan mix water, vegetable stock, all the dry spices, salt, olive oil and let it boil.
Add couscous to the boiling water, mix well and switch off the gas. Cover the pan and keep aside for around 12-15 minutes.
After 10 minutes, fluff the couscous with a fork, add chopped parsley, green chilies, corn starch, and all-purpose flour, mix well.
Heat oil in a deep pan. Make small bite-sized balls of the couscous mix and deep fry.
Serve hot with green chutney/ labneh/ sour cream or any sauce or dip of your choice.