This easy vegetable Teriyaki noodles is a very quick, simple yet delicious version of the Japanese Teriyaki Noodles. A must try vegan noodle recipe.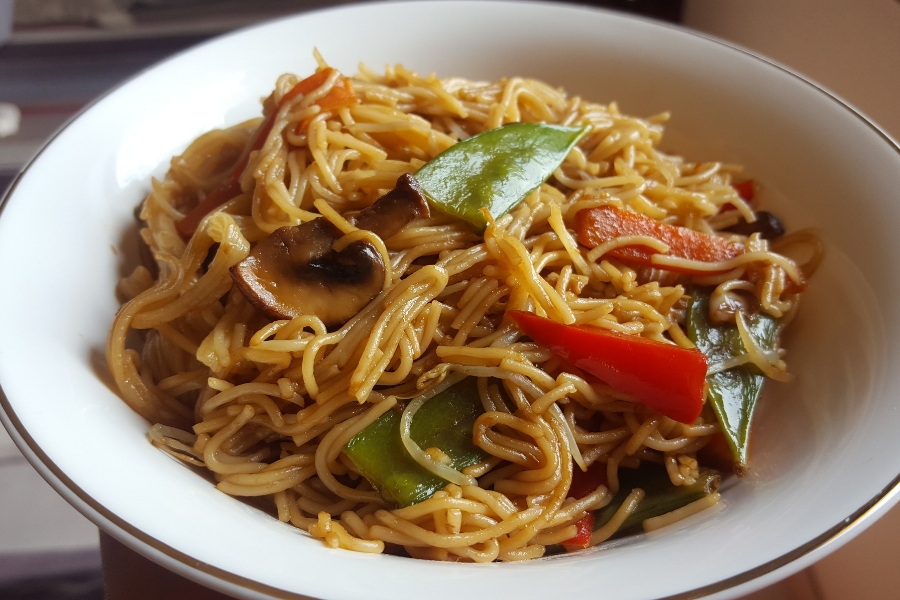 A bowl of noodles makes me instantly happy and I believe it does the same for most of you. The best thing is that you can get all creative with noodles and make it in so many different styles.
That's the reason why I keep on collecting or inventing quick and easy noodle recipes from around the world.
I have already shared the recipes of Hot Peanut Butter Ramen Noodles and Quick stir-fried Noodles with Veggies & Mushrooms, in this blog and today I am sharing another very easy Japanese style recipe – Vegetable Teriyaki Noodles.
Actually, it's a very easy and quick version of Teriyaki Noodles.
Teriyaki is a Japanese way of cooking in which the food is glazed with ingredients like Soy sauce, Mirin, Sake & Sugar before grilling or broiling.
Both Sake and Mirin are Japanese rice wines which are added to the original Teriyaki sauce.
Though Mirin has a very low alcohol content, I am keeping my recipe very simple and alcohol-free so won't be using either of them. If you want, you can add them in the sauce.
If you don't have Sake or Mirin, just follow this simple recipe, it will still taste great.
This delicious noodle recipe gets ready within 30 minutes, which is a blessing.
In my recipe I have added snow peas, brown mushrooms, red bell pepper, carrots, bean sprouts – please feel free to use the vegetables you have in your fridge provided you like to have them with noodles. I mean I don't expect you to add bitter gourd or okra to this dish :).
For noodles also, use whatever you have in your kitchen. You can even use spaghetti.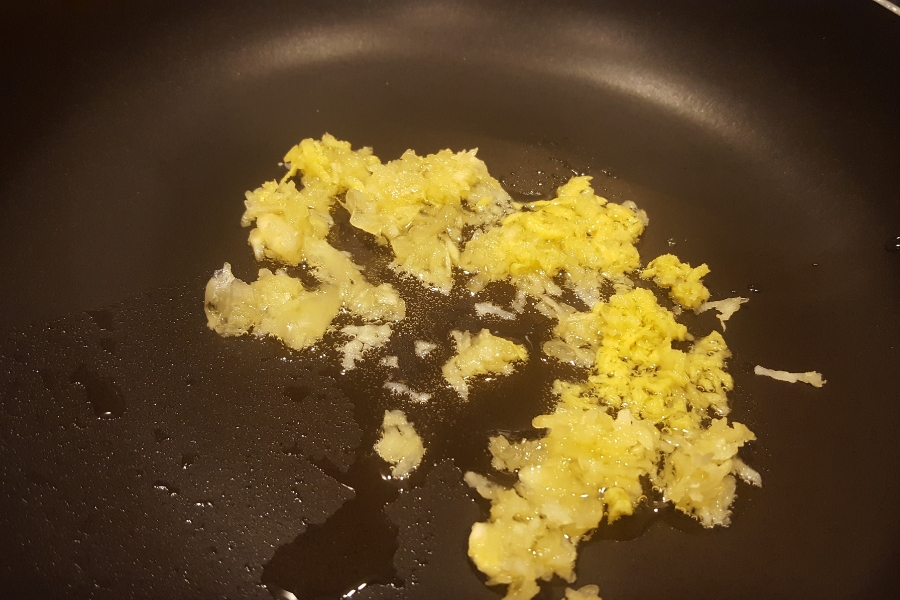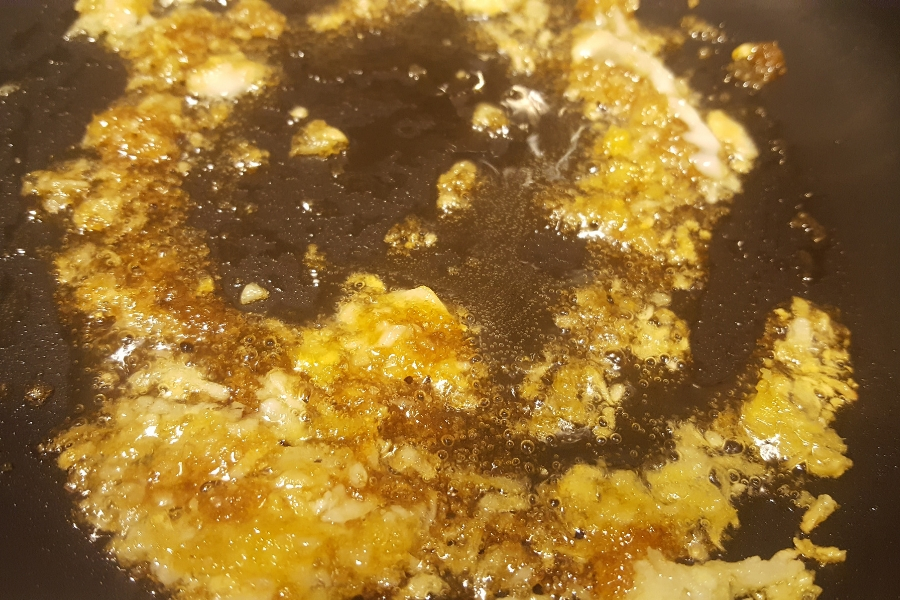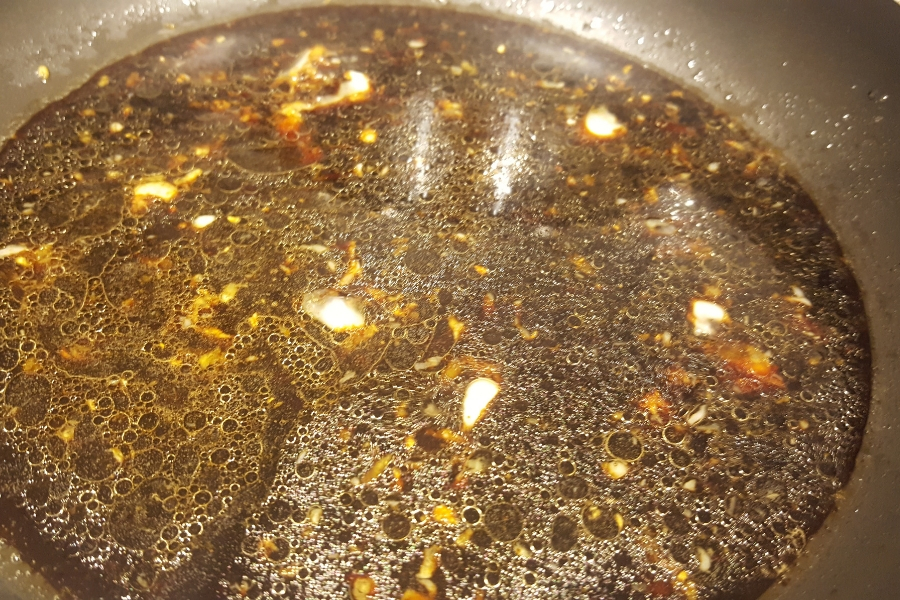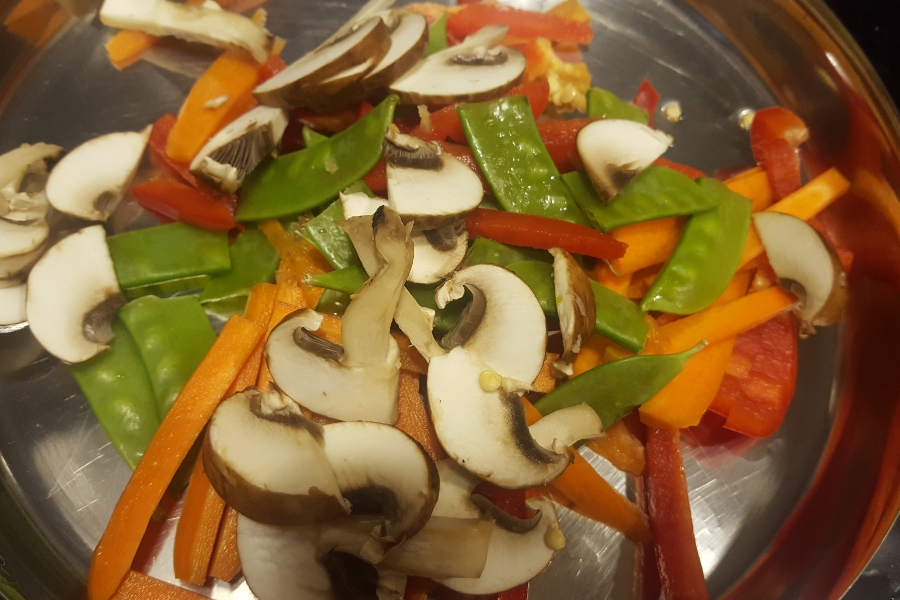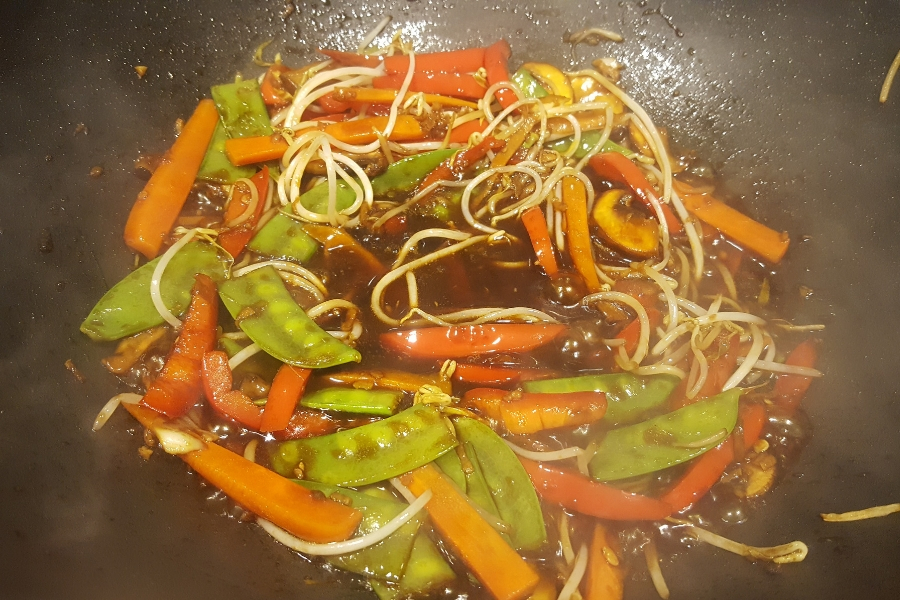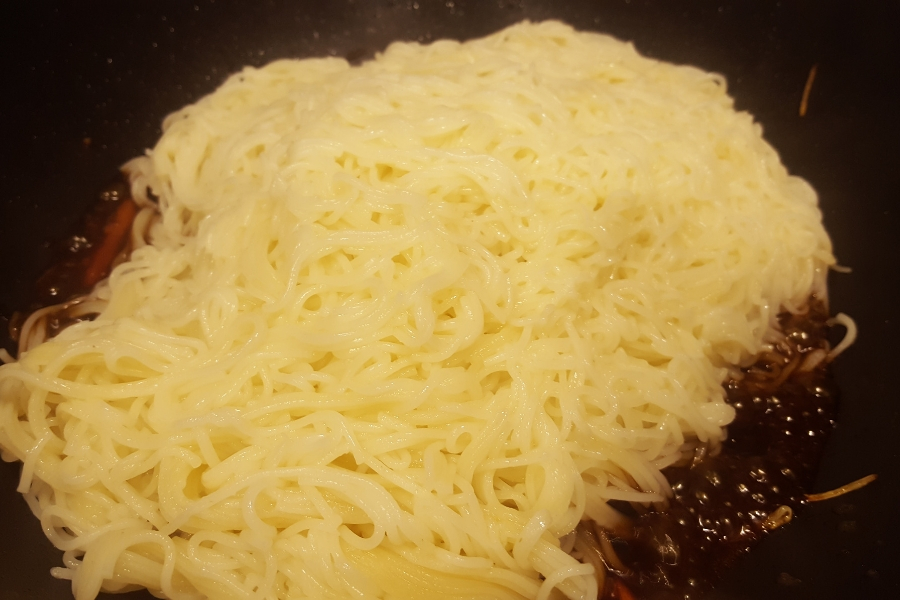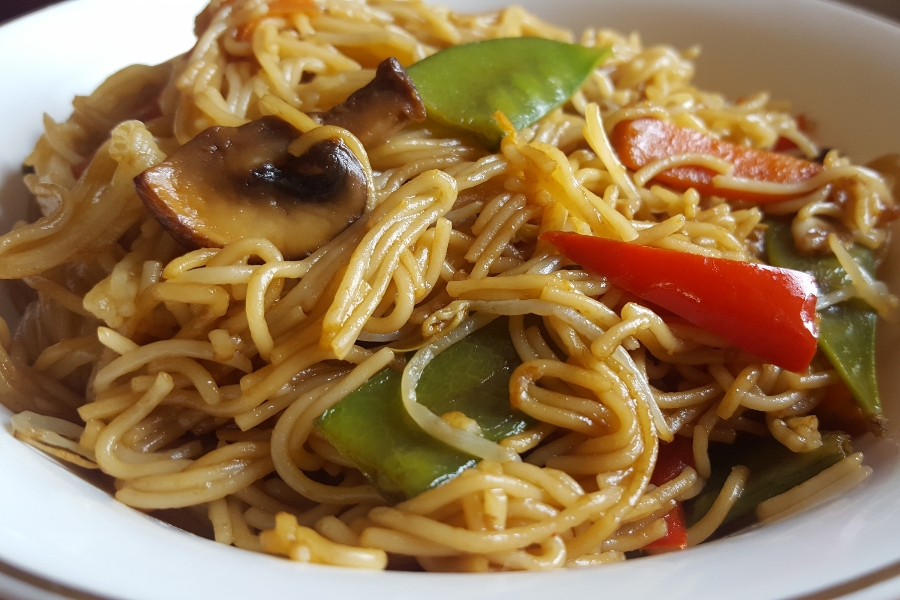 Disclaimer:  Please note that some of the links shared in my blog are affiliate links and I will get benefited if you buy products from them at no extra cost to you. However, I have personally used most of these products hence recommending them to you. You are free to buy them from anywhere also.
How to make Easy Vegetable Teriyaki Noodles?
Recipe:
Preparation time: 15 minutes
Making time: 12- 15 minutes
Total time: 30 minutes
Serves: 4
Ingredients:
Noodles: 250 gms
Diced vegetables of your choice: 1.5 cups (I have used mushrooms, snow peas, red bell peppers, carrots, and bean sprouts)
Grated ginger: 1.5 teaspoons
Grated garlic: 2 teaspoons
Soya sauce: 3 tablespoons
Brown sugar: 2 tablespoons
Water: 2/3 cup
Sesame oil: ½ a tablespoon
Vegetable oil: 2 tablespoons + 2 tablespoons
Salt: As per taste (since soya sauce is also salty, add more salt carefully and only if needed)
Method:
Cook noodles as per the instructions given on the packet and keep aside.
In a pan heat sesame and vegetable oil, add grated ginger, garlic paste and sauté for few seconds.
Add in brown sugar and let it caramelize while stirring continuously to avoid burning.
Next add in the soy sauce, water, salt and let it simmer for 2-3 minutes.
Generally, the caramelized sugar thickens the sauce but it takes a while and if you feel the sauce is not thick enough then mix one teaspoon of corn starch with water(room temperature) and add to the sauce. Cook it for 2-3 minutes, switch off the gas and keep the sauce aside.
Now in a large wok, heat around 2 tablespoons of oil and add all the vegetables except sprouts to it. Stir fry the vegetables for 2-3 minutes and then add in the sprouts and sauce. Mix everything nicely and then add the noodles.
Mix the noodles nicely with sauce and vegetables, switch off the gas.
Garnish with some sprouts and enjoy!