Vegan Curry Laksa is a delicious, easy and quick vegan noodle soup from South East Asia. A must try bowl of delicious comfort for every foodie.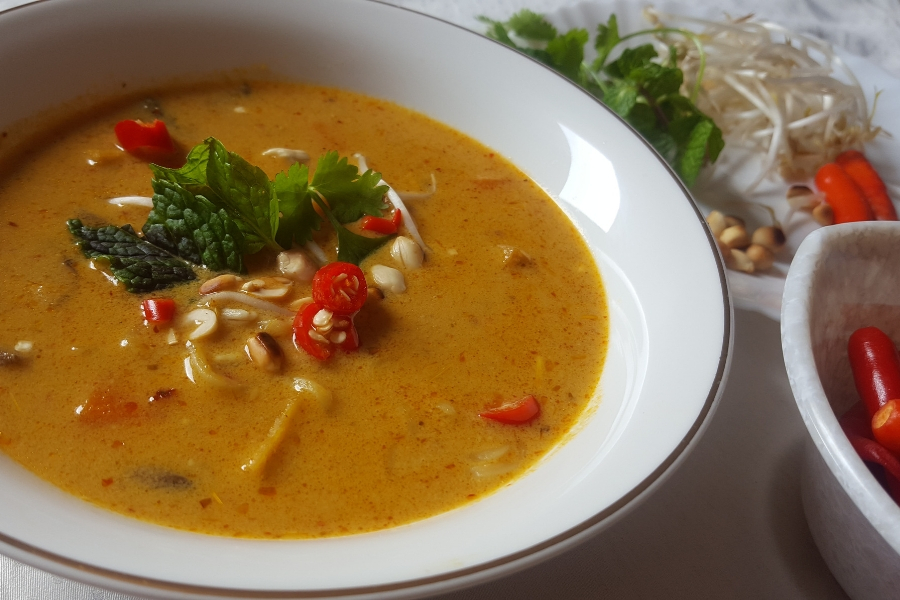 This post contains affiliate links. Please read my full disclosure here. As an Amazon Associate, I earn from qualifying purchases.
A few years ago, during Ramadan, I discovered an amazing dish from Malaysia which instantly became one of my favorite recipes.
Those of you who have ever lived in UAE must be aware that there are very strict Ramadan rules which you need to follow and respect during this holy month of Islam.
Though fasting is not mandatory but to respect the people who are fasting, no one is allowed to eat, drink or even chew at public places during fasting hours.
Even the open eating or cooking areas of the restaurants get covered and they are not allowed to display food.
Many workplaces stop serving tea/ coffee and office lunch during this month.
A few years ago I was working in an office where it was not allowed to use the office cafeteria during Ramadan. All the employees were required to go the nearby restaurants for lunch and later the company used to reimburse the lunch expenses.
So it was a time for all the non-fasting employees to explore the nearby restaurants and was a fun time.
During one such Ramadan food explorations, I discovered Curry Laksa which is a very popular noodle soup recipe from South East Asia, mainly in Malaysia, Singapore, Indonesia, and Thailand.
Though I had heard a lot about it before, that was the first time I tried it and it was amazing. I loved it so much that I never wanted my soup bowl to finish :).
I knew that Amit will love it too so on the very first weekend after trying Curry Laksa with my colleagues, I was sitting with Amit at Tangerine (a Thai restaurant near our place) enjoying a huge bowl of Curry Laksa.
At that time I was a non-vegetarian but Amit was vegetarian. So with my colleagues, I had Chicken Laksa but with Amit, I tried Vegan Laksa soup and honestly they both were equally good.
Now Curry Laksa has become one of our favorite dishes, especially for our Thriller movie nights.
If you also like thriller movies, please recommend me some great mystery/ thriller/ suspense movies :).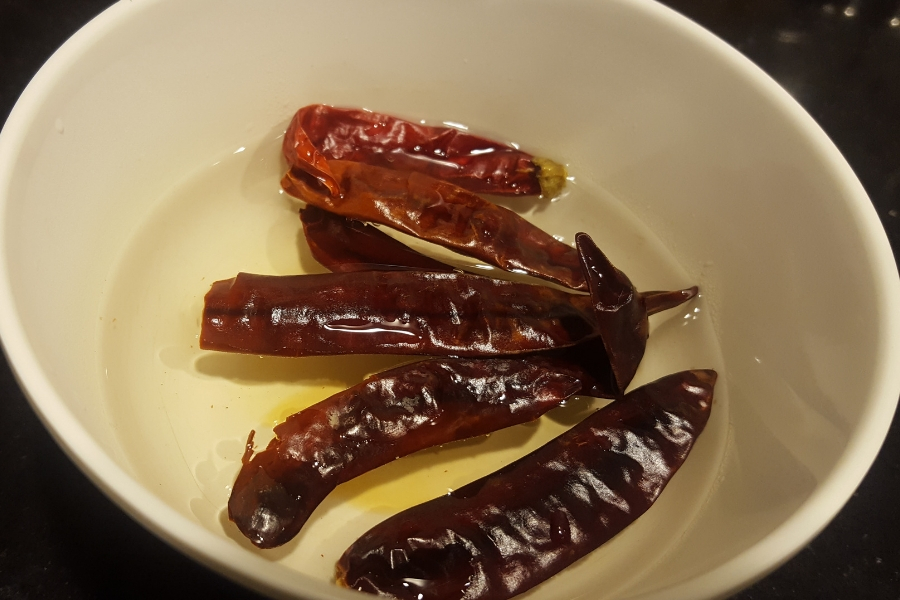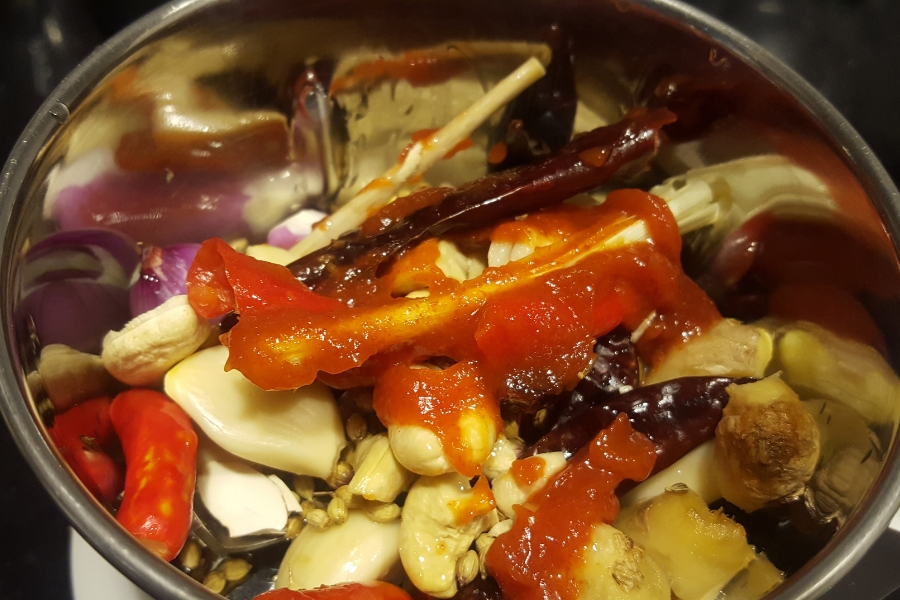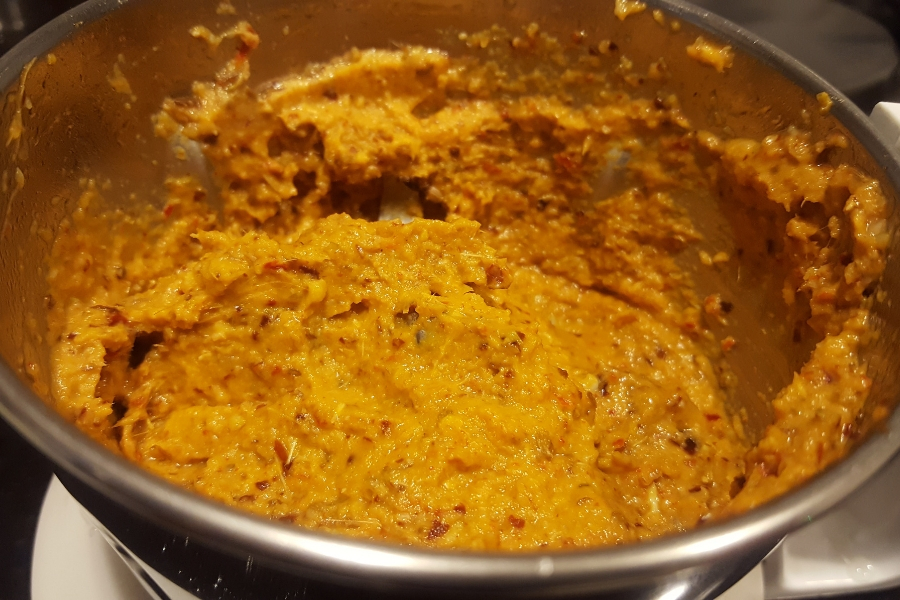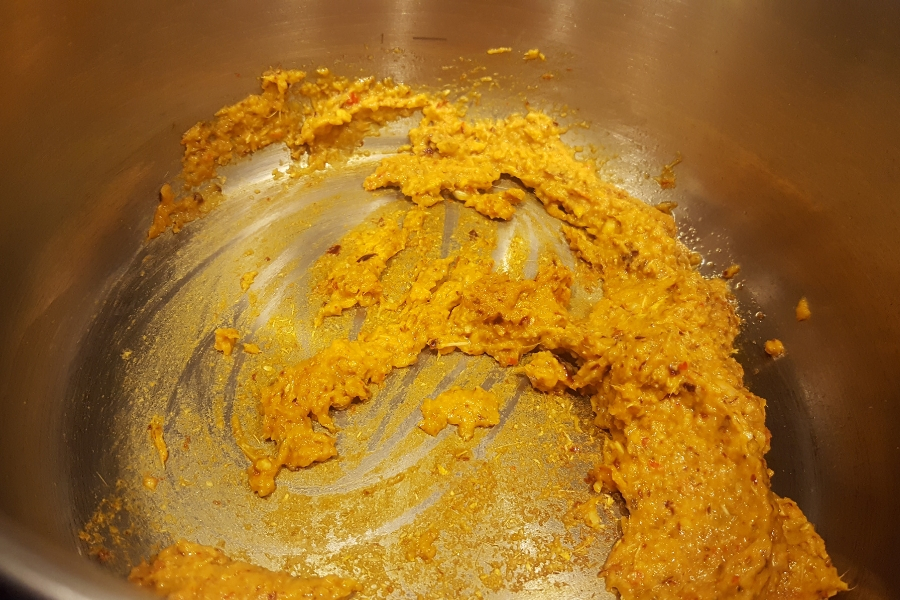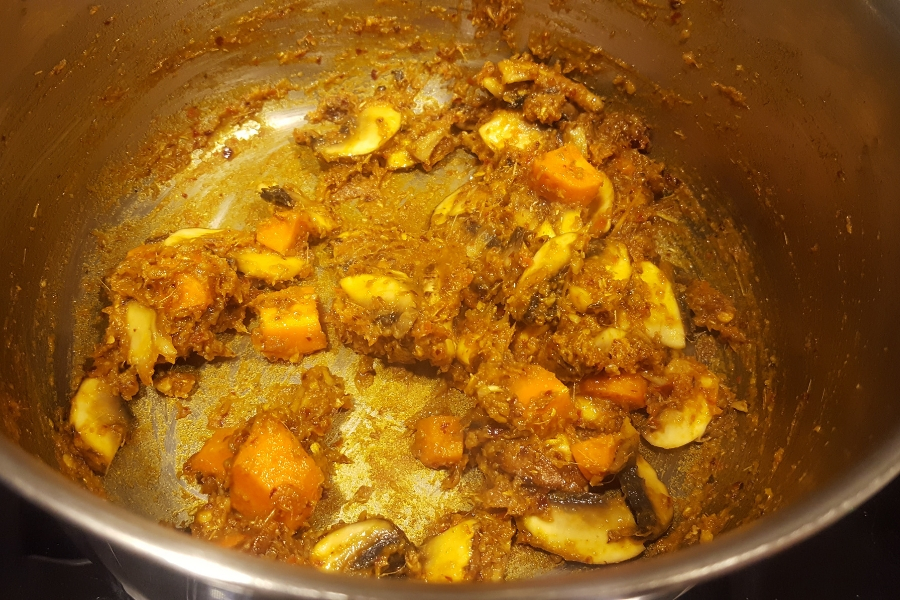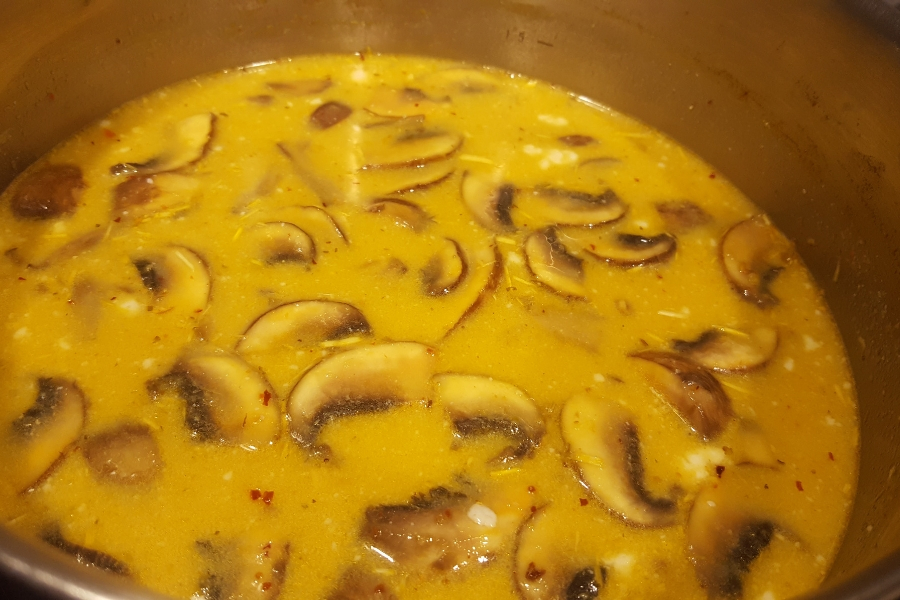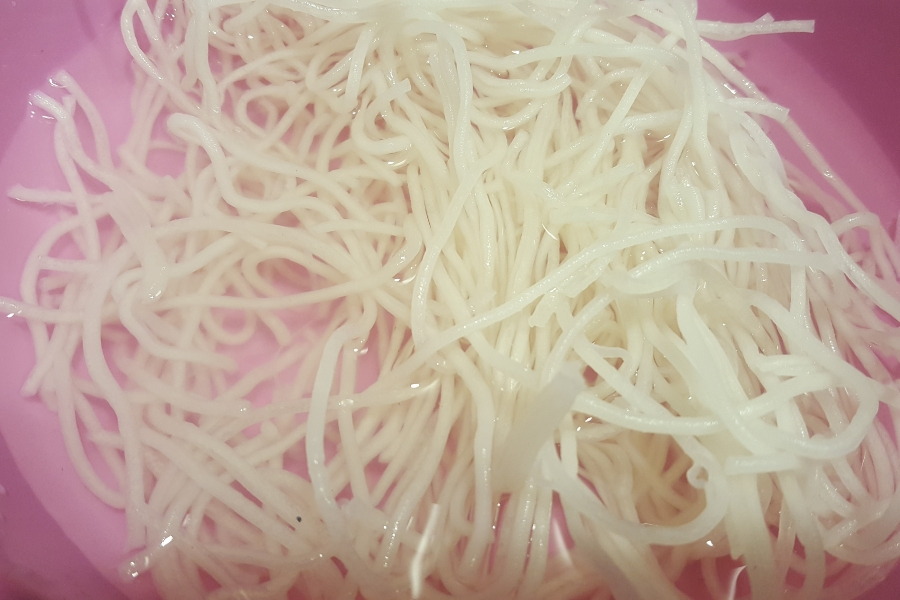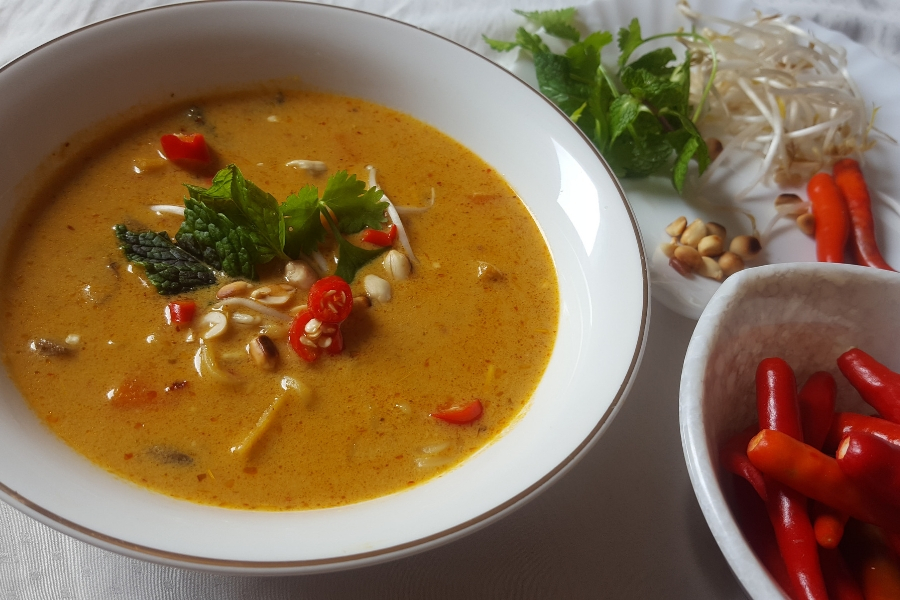 How to make Vegan Curry Laksa
Recipe:
Preparation time: 10 minutes
Making time: 15 minutes
Total time: 25 minutes
Serves: 4
Ingredients for Laksa paste:
Garlic cloves: 6-7
Ginger: 1-inch piece
Shallots: 2
Lemongrass stalk: 1
Cashew nuts: 7-8
Thai red chili: 2
Vegan Sambal oelek/ any hot chili paste: 1 tablespoon
Turmeric root: 1-inch piece/ Turmeric powder: ¼ a teaspoon
Oil: 1.5 tablespoons
Water: 2 tablespoons
Ingredients for soup:
Coconut milk: 1 cup
Chopped mushrooms: ¼ a cup
Chopped carrots: ¼ a cup
Baked/ fried tofu: ½ a cup
Brown sugar: 2 teaspoon
Salt: ½ a teaspoon
Water: 3 cups
Lime juice: 2 tablespoons
Ingredients for Garnishing/ Serving:
Cooked rice noodles: 2 cups
Roasted peanuts: 2 tablespoons
Coriander leaves: 2 tablespoons
Mint leaves: 2 tablespoons
Chopped Thai red chilies: 1
Bean sprouts: 2 tablespoons
Method:
Soak the red chilies in hot water for around 5-6 minutes.
Put soaked red chilies and all the other ingredients under Laksa paste in a grinder and make a smooth paste.
Heat a pot, add Laksa paste and vegetable stock cube to it. Fry the paste for around 2 minutes and then add in the carrots and mushrooms.
Stir fry the veggies for around 2-3 minutes and then add in coconut milk, water, and salt. Mix well and let it simmer for around 10 minutes.
Switch off the gas and squeeze in some lime juice.
Put around ½ a cup of boiled noodles in each serving bowl, pour some hot soup on top. Garnish with toppings and enjoy!