Vareniki is a very popular vegan dumpling from Russia and Ukraine. This tasty and easy dumpling has a filling of potatoes, mushrooms, and dill.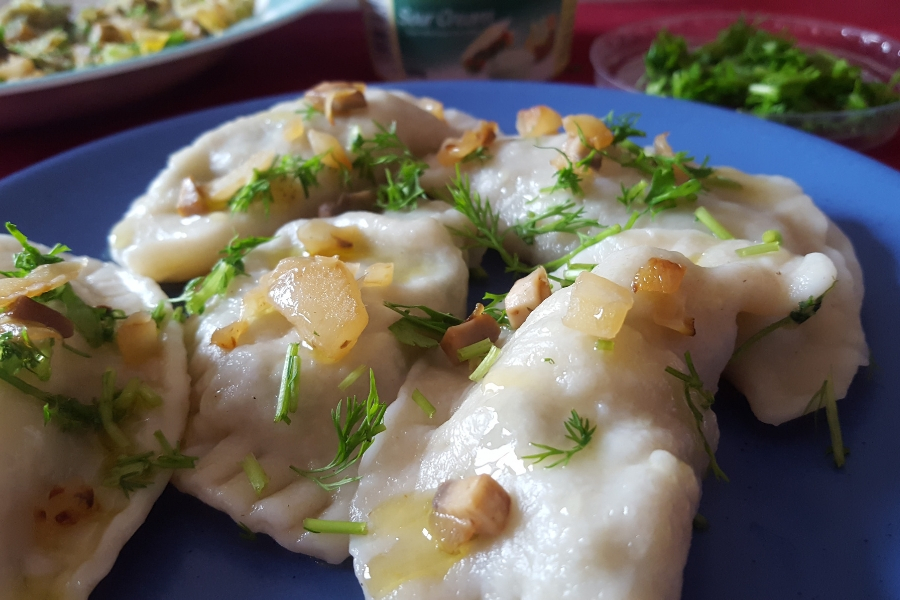 This post contains affiliate links. Please read my full disclosure here. As an Amazon Associate, I earn from qualifying purchases.
Though I love all the beautiful countries across the globe, one country which I am really fond of (of course after my home country India) is Russia. The reason is that I grew up reading lots of Russian books and magazines.
When I was around three years old, my parents who are also vivid readers used to get two Russian magazines- Misha and Sputnik, issued from BRO officers mess library, every month. Sputnik was for my parents, Misha for my sister and me. My mother also had lots of knitting books from Russia.
Later our school in Shimla also arranged for a Russian book exhibition. I remember the books were so beautiful that I dreamt of them the whole night after visiting that exhibition. I bought a book – Ukrainian folk tales and my sister bought -Best Russian stories for children. They were thick hardcover books with lots of beautiful drawings and amazing stories which we read over and over throughout our childhood. I still love reading them as they remind me of our childhood fantasy world.
We got introduced to Leo Tolstoy through these books only and one of my favorite stories from the book was by him- A prisoner in the Caucasus.
All these books and magazines bought Russia very close to my heart.
Today I am sharing a recipe from this amazing country Russia called Vareniki. Vareniki is also eaten in Ukraine and is something quite similar to Polish Pierogi.
It's is a delicious dumpling which is made with different fillings like potatoes, meat, fruits, etc.
I am sharing a vegan recipe in which the filling is of mashed potatoes, mushrooms, and dill.
They taste super delicious and go really well with sour cream. You can enjoy them in the main course or also serve as a starter.
Like most of my other recipes, they are very simple and hassle-free to make.
A single bite of Vareniki takes me back to the world of enthralling Russian folklores embedded in my childhood.
More vegan dumpling recipes
Step by step photo instructions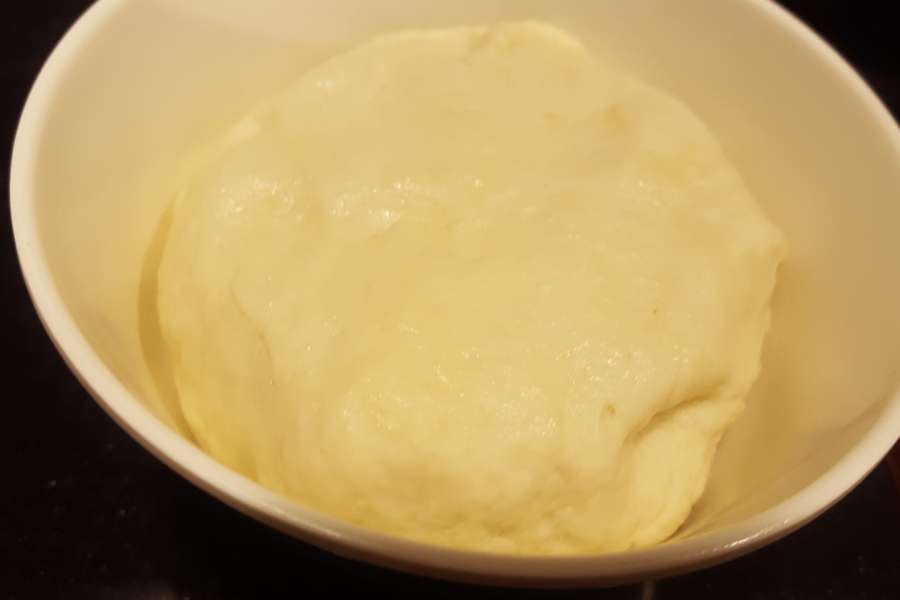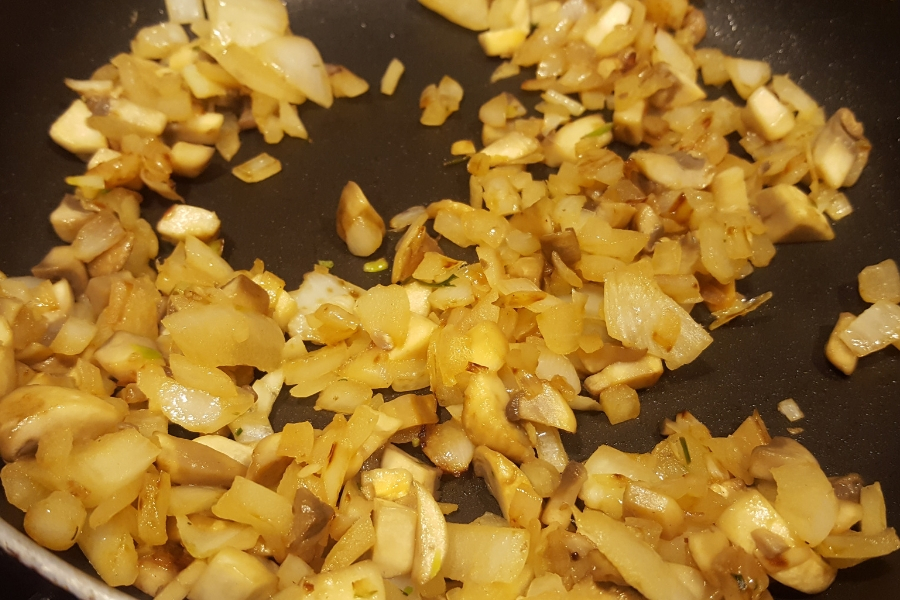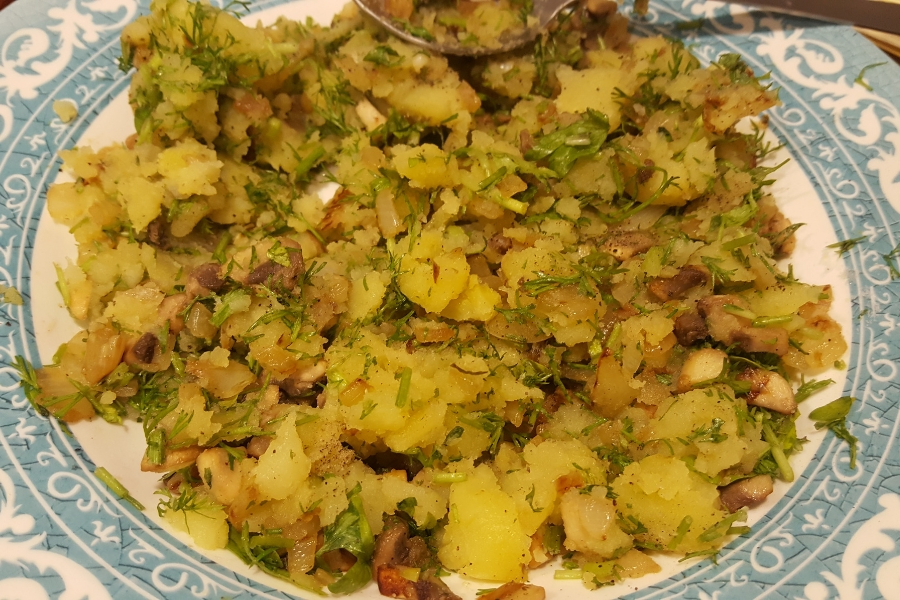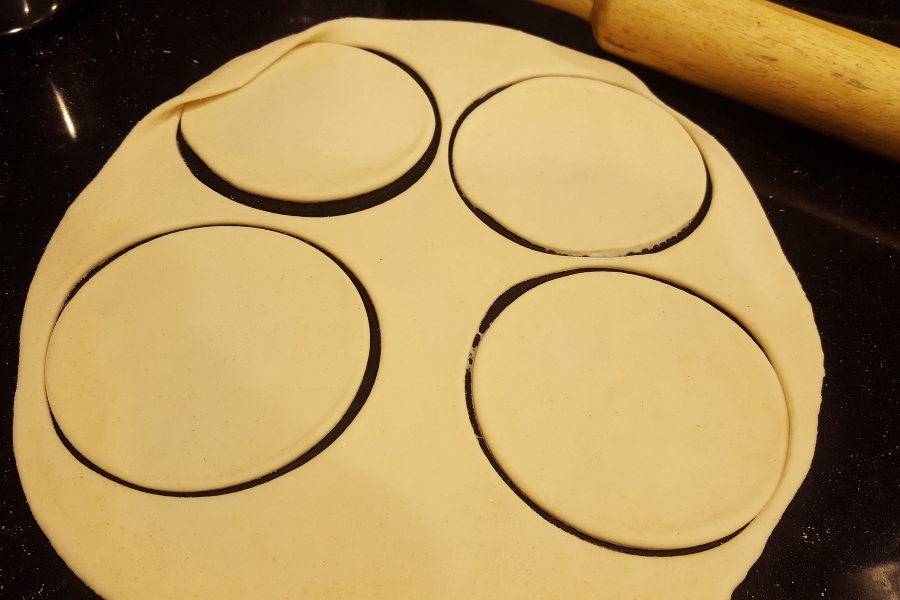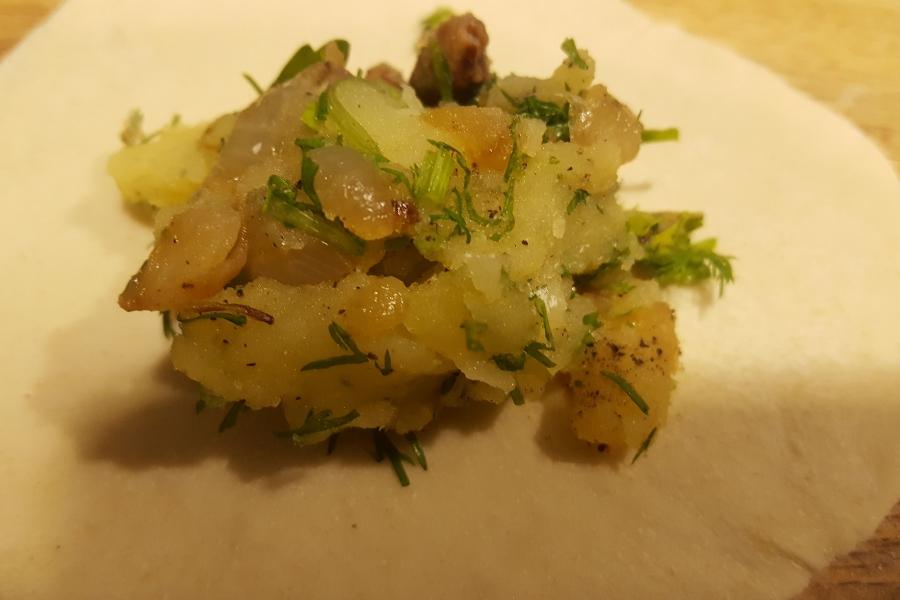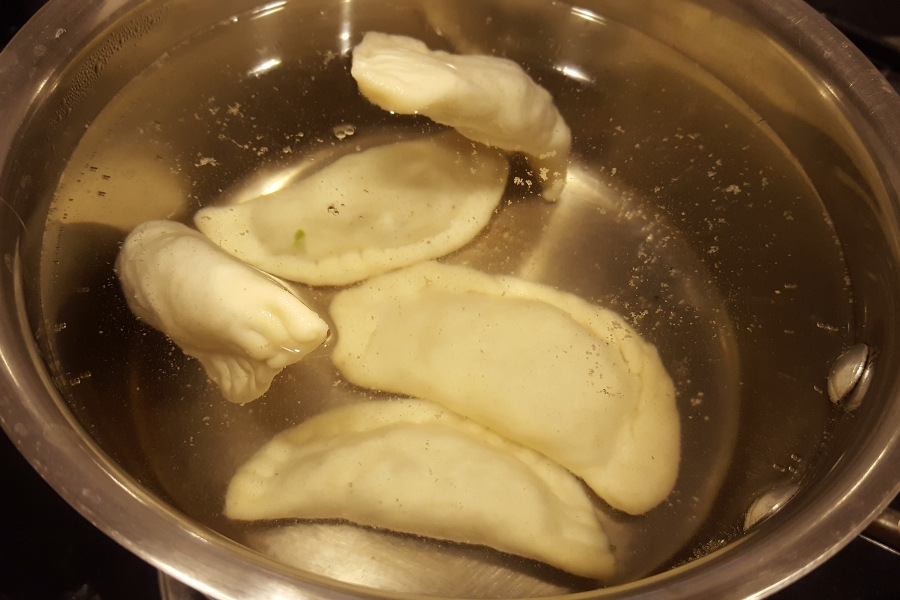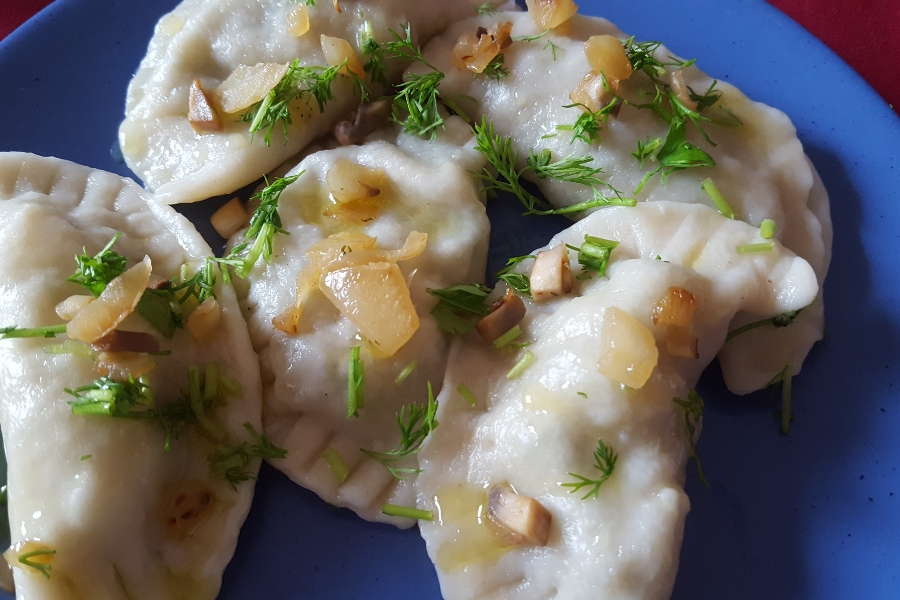 How to make Vegan Russian Vareniki?
Recipe:
Preparation time: 15 minutes
Making time: 15 minutes
Total time: 30 minutes
Serves: 4
Ingredients for making the dough:
All purpose flour: 1 cup
Vegetable oil: 1 teaspoon
Salt: As per taste
Water: As required to make a soft dough but it should not be sticky (something like roti dough)
Ingredients for making the filling:
Potatoes- boiled and mashed: 2
Chopped onions: ½ a cup
Chopped mushrooms: ½ a cup
Finely chopped dill and parsley: ½ a cup
Olive oil: 1 tablespoon (If you are not vegan use butter as that's the traditional medium)
Black pepper: 1 teaspoon / as per taste
Salt: as per taste
Other ingredients:
Water for boiling the dumplings
Salt: 1 teaspoon/ as per taste
Olive oil / melted butter: 1 tablespoon
Method :
Mix all the ingredients of dough and knead properly to make a soft dough but it should not be sticky. Cover with a plastic wrap and put in the refrigerator for around half an hour
Heat butter in a pan and add chopped onions to it. Fry till they start turning brown
Now add in the chopped mushrooms and cook till the mushrooms are done
Once mushrooms are cooked add this mixture to the mashed potatoes and also add in the chopped herbs, salt, and pepper, Keep aside the mixture
Take out the dough from fridge and roll it evenly into thin sheets
With the help of a cutter or a glass/ bowl make equal sized circles
Take a dessert spoon of filling and put it in the center of the circle
Seal the edges of the dumpling by pinching the corners. You can also wet your fingers to seal them properly. If you leave any side open the filling will come out while boiling the dumplings
Boil water and salt in a pot and add these dumplings to it
Cook for around 12-15 minutes
Once done, take them out on a plate. Drizzle some olive oil/ melted butter. Garnish with chopped herbs and serve with Sour cream