These super delicious Vegan Chocolate Chip cookies are soft and chewy with slightly crunchy edges. They are very easy to make and get ready within 30 minutes!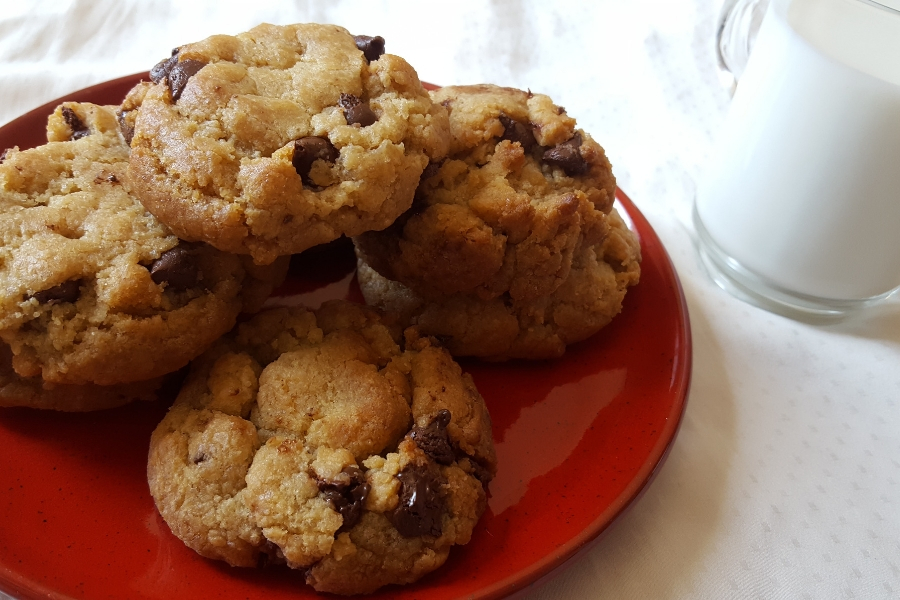 This post contains affiliate links. Please read my full disclosure here. As an Amazon Associate, I earn from qualifying purchases.
I love watching recipe videos of 'Tasty' and I am sure most of you do too. They make all the recipes look so easy and quick that you get motivated to try their recipes.
No matter how much I love watching their recipes, I never tried them until last week.
I am a vegetarian not vegan but I try to cook as much vegan food as I can especially when I am not in India. So earlier I had no experience of Vegan Baking. Last month I did some basic vegan baking and shared the recipes of Easy Vegan Chocolate Cake and Vegan strawberry muffins on my blog. The result was amazing in fact I liked Vegan cake and muffins more than the normal ones with egg in it.
My great beginning with Vegan baking encouraged me to do more Vegan baking and I started searching for the vegan recipe for Chocolate chip cookies.
I searched a lot of recipes and tried a few but got the best result from the recipe which I got from a Tasty video.
Till now I was not sure if their recipes are actually good but now after the result of these amazing Chocolate chip cookies, I am really looking forward to trying more of their recipes.
This recipe has refined coconut oil in it so don't worry about getting coconut-flavored choco-chip cookies. Refined coconut oil is more neutral-flavored than the virgin coconut oil so if you don't want the coconut flavor or aroma in your dish, always use refined coconut oil, not the virgin one.
Nobody whom I offered those cookies could guess that it's a vegan version with coconut oil in it.
However, I felt that the cookies were a bit too sweet for me but for Amit they were perfect. Considering the fact that I don't eat much sugar and find almost every dessert too sweet for my taste, I am not changing the sugar quantity of the original recipe here. You can give it a try and if you too feel that it's too sweet for you, lessen the sugar quantity in your second attempt.
Apart from the sweetness, these cookies were exactly the kind of cookies I like – soft and chewy with crispy edges. We loved them.
And yes the original recipe required to bake the cookies for 12-15 minutes at 180 degrees Celsius. Mine took 17 minutes at 180 degrees Celsius to get ready.
Have you also tried any recipe of Tasty? How was your experience? If the result was good I would love to know which dish you tried. I will also try it :).
More easy vegan cookies
Step by step photo instructions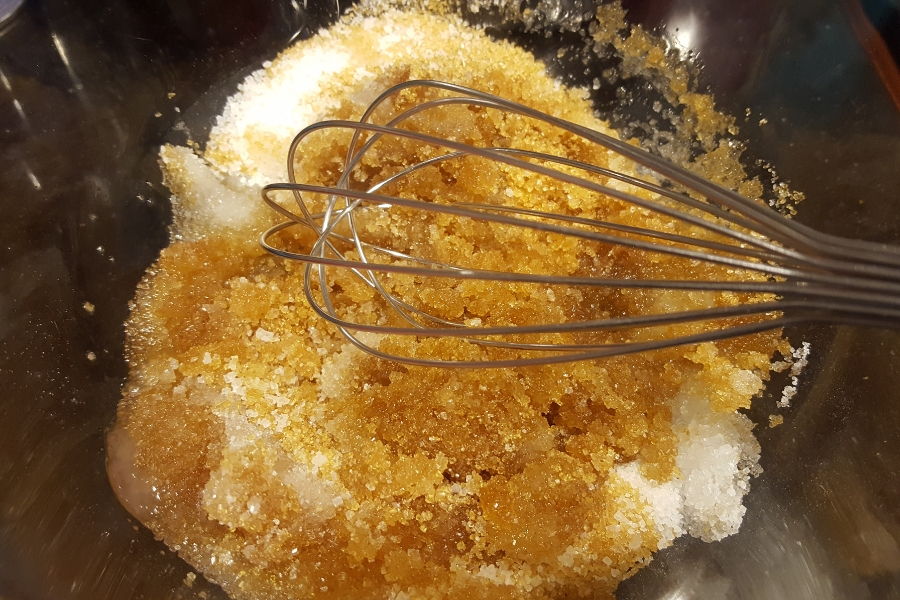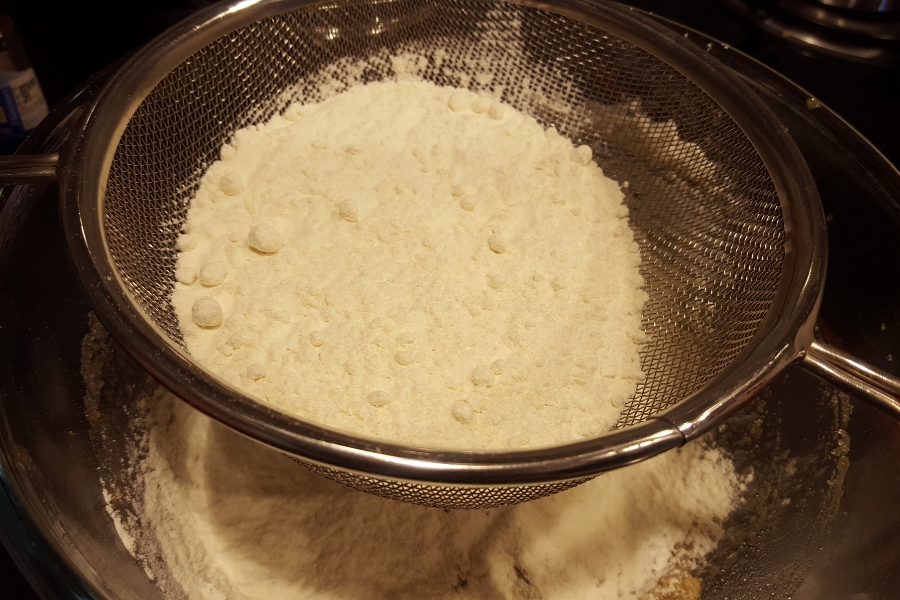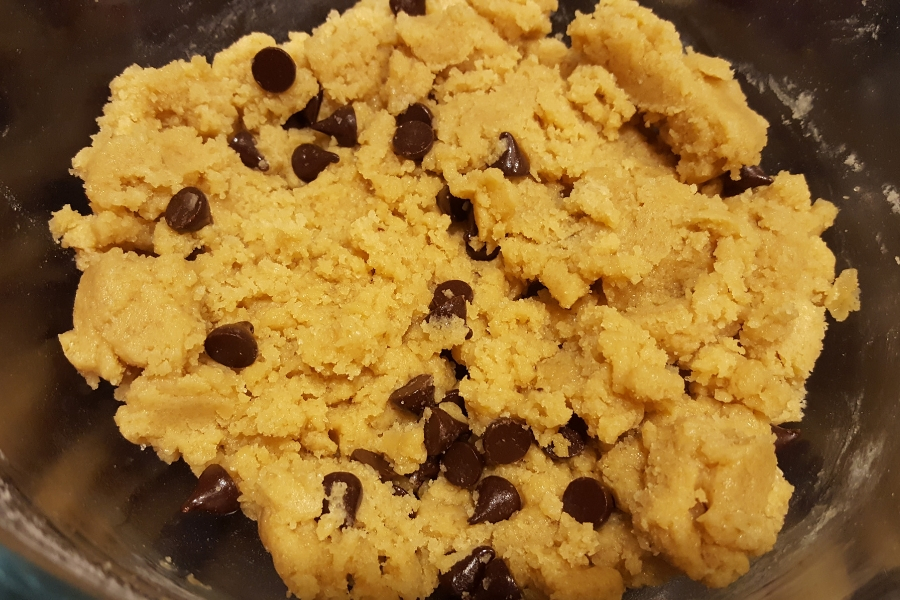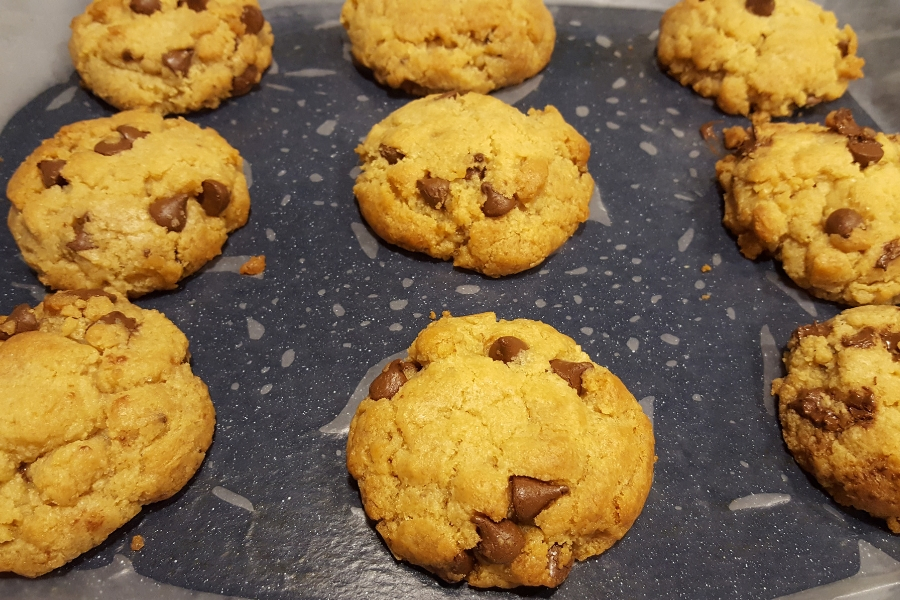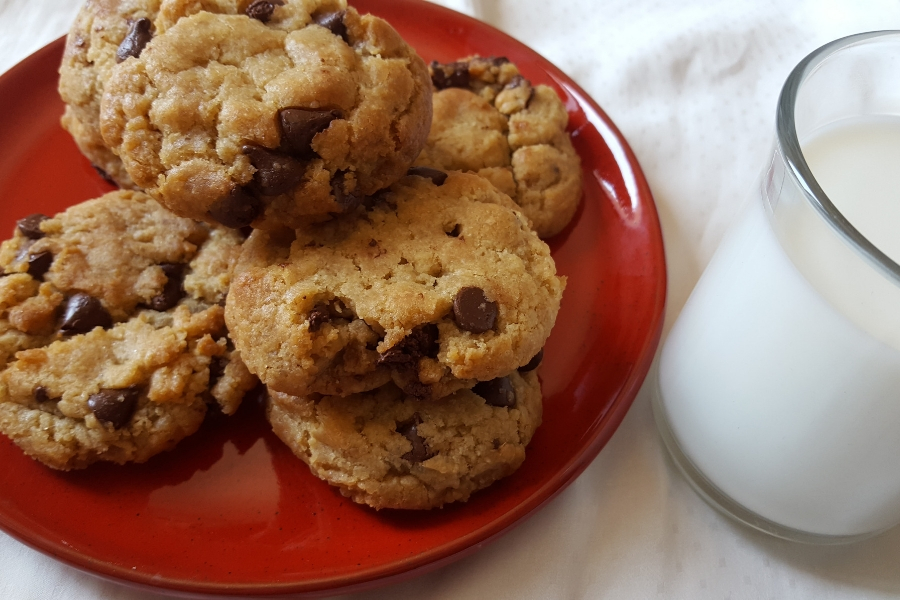 Recipe:
Preparation time: 10 minutes + dough chilling time
Making time: 17 minutes
Total time: 27 minutes + dough chilling time
Serving: Makes 9-10 cookies
Ingredients:
Method:
Take a large bowl and whisk together the sugar, brown sugar, salt, and coconut oil.
Add in the milk and vanilla to the bowl and mix until the sugar gets dissolved and a smooth batter gets formed.
Sift in the flour and baking soda and fold the mixture with a spatula. Do not overmix.
Add in the choco chips and mix so that they get evenly distributed.
Cover the bowl with a plastic wrap and chill the dough in the fridge for around 30 minutes.
Line a baking tray with baking paper. Scoop the cookie dough with an ice cream scoop and arrange on the baking sheet keeping some distance as the cookies will expand on baking.
Bake in a preheated oven for 15-18 minutes at 180 degrees Celsius or until the cookies start turning brown.
Once ready, take them out of the oven. Allow them to reach room temperature and enjoy your super delicious, vegan Chocolate chip cookies!